ERANGEL
The original Battlegrounds map, Erangel is an 8×8 island covered in dense grass and forests located in the Black Sea. In the early 1950s, the island served as an experimental military facility for the Soviet Union. Locals formed a resistance but struggled to regain the island. The resistance was eradicated after a costly attack on a Soviet facility resulting in the abandonment of the island. Features of the map include multiple terrains like swamps and mountains and unique locations like the Mylta Nuclear Power Plant, the Sosnovka Military Base, hidden bunkers, and more for you to discover.
SANHOK
Inspired by the islands of Southeast Asia, Sanhok is the third playable PUBG map. Sanhok is a compact battleground at just 4km x 4km. Sanhok has more high-tier items to keep the action on the island fast-paced. The island jungle mountains are home to many shacks and villages for cover, but the real action is on the island's network of military camps – Alpha, Bravo, Charlie and, central to the island. Boot Camp. Ocean caves, docks, and native ruins are must drop Battlegrounds locations.
MIRAMAR
Miramar is a desert-themed region that was devastated by regional conflict. The harsh desert environment's unique rugged terrain is comprised of sandy canyons, sparse foliage, and massive rock formations. Dense urban areas, a prison in ruins, and an elaborate military camp are just a few of the highlights that dot the Miramar map.
TRAINING MODE
Training mode allows 5 – 20 players to queue up and join this 2×2 practice map, Camp Jackal. Players will be able to practice with the full arsenal of weapons and vehicles in order to master handling them in-game on multiple styles of target ranges and proving grounds.
KARAKIN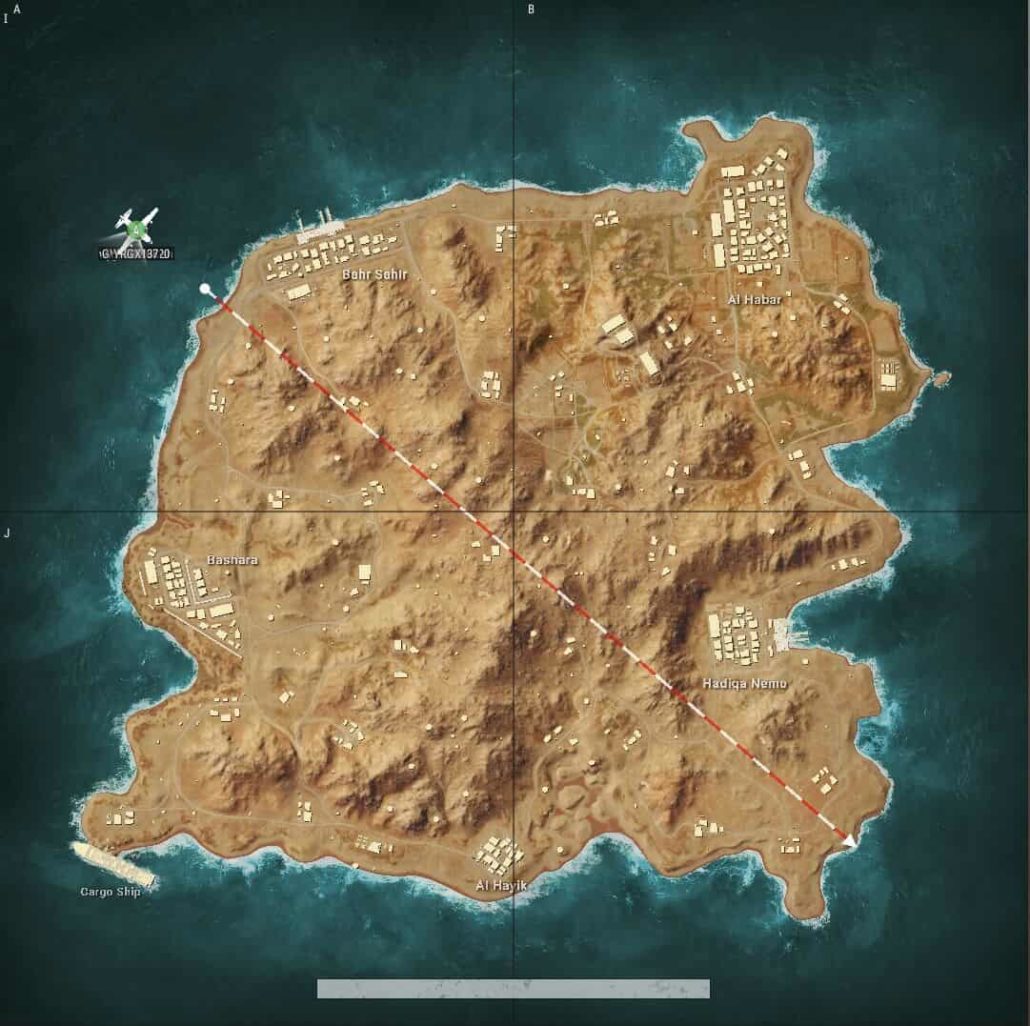 Karakin has a brand new map which is a very cool map in which 64 players join at a time. This map is part of the small island of the Coast Northern America, which falls within the range of 2×2 kilometers.