So I will talk today about the Best earphone for Pubg Mobile Game. Which we can also use in the free fire game. These earphones can be used on all types of games, but we are talking about PUBG because the sound effects in PUBG games are not in other games. Most games are music games as is their background sound music.
But this is not the case with the Pubg game. Pubg game is a battleground game in which we need a lot of sounds so that we can find our enemy. You need earphones or headphones to listen to sounds of high quality. So we start the list of our earphones, which are going to be best for your Pubg gameplay. Before it, you can check the best sound setting for Pubg.
Best PUBG Earphones Under 1000
The Ant Audio W46 can easily be used for games like PUBG, Call of duty, Fortnite and more. The bass and treble of this earphone are pretty decent. Its wire is very good and flattened. Inside it, we find a mic which is connected inside the wire, its quality is good. So to play the Pubg game, we need less bass and the treble that we need is more.
You get more bass on this earphone because of that we have put it at number five. We would rate it 3 out of 5. So you can use the phone in the PUBG game but you can use it to listen to music and play other games too. It has very good quality of music. It also comes in green color which looks very premium.
4. Plextone G20
This is an earphone which is a gaming earphone. After we use it, we can say that you can play a proper Pubg game on this because the reason for it's more bass. But due to having more bass, you may have problems during gameplay. This is the reason that low-bass earphones are used to play games like Pubg. Because treble is more good in Pubg game.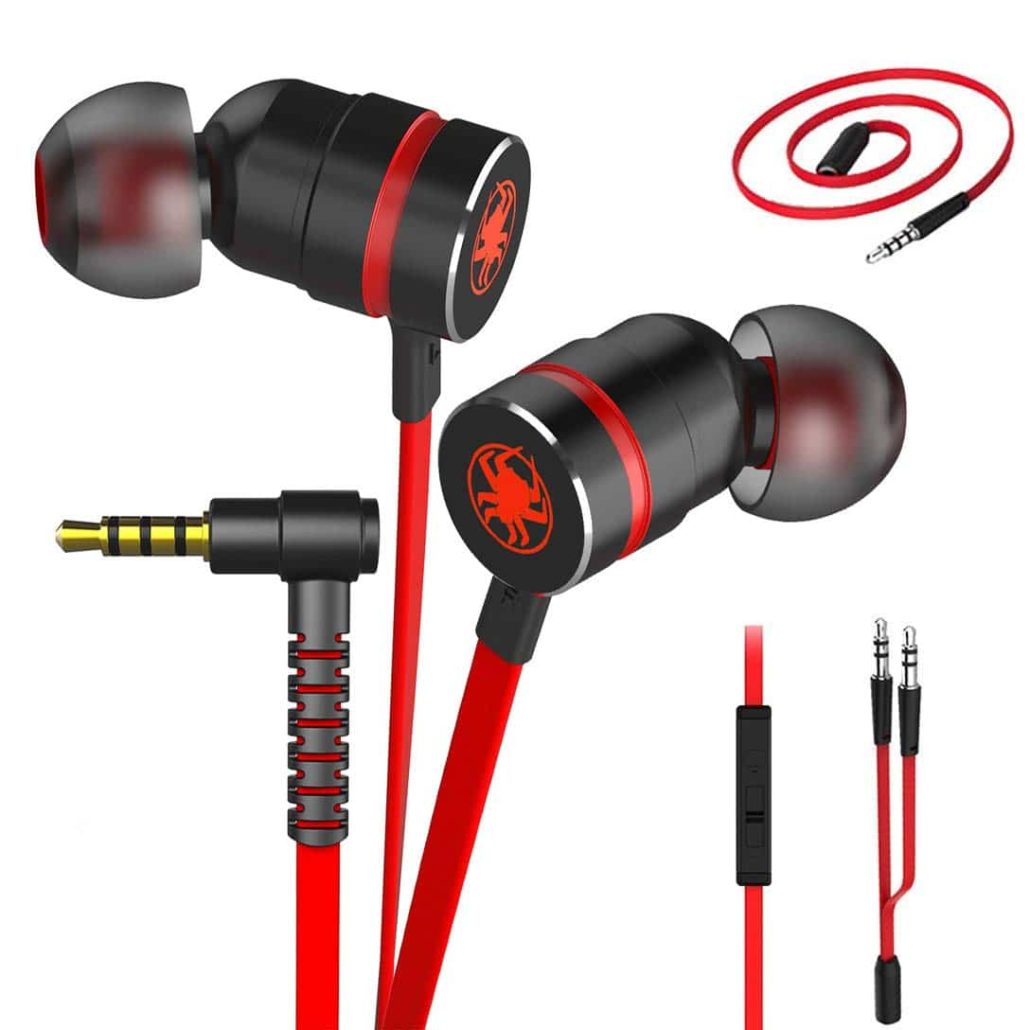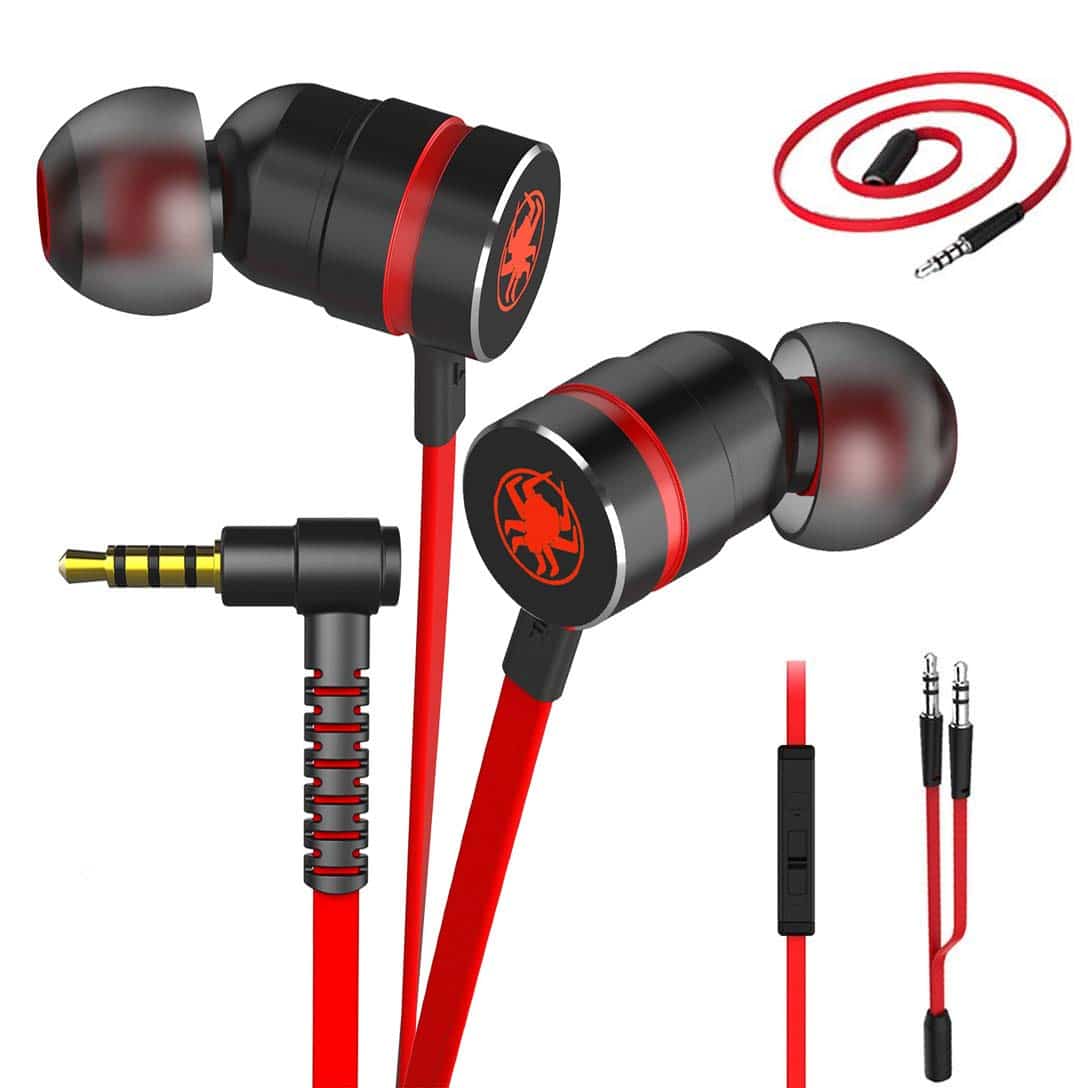 This earphone is good looking, with this we get a flat cable in it which makes this headphone very good. As far as the PUBG game is concerned, we cannot consider this earphone as a perfect PUBG year phone. With this, we also get ear hooks. If you play a game like Call of Duty mobile, then this earphone is very good for you but if you play a game like Fortnite or Pubg, then you may find some difficulty in it. For this reason, we have placed this earphone at number 4. We would rate it 3.5 out of 5.
Also Check:- What kind of headphones are best for gaming?
3. Plextone G30
The sound effect of this earphone matches with the Plextone G20 to a large extent. You get to see a lot more features in this earphone. In this, we get a Detachable mic which is a noise cancellation mic of very good quality. Talking about wire, the wire is also of good quality and one of its 3.5mm jack is gold plated. Its mic is an external mic rather than a wire so that we can convey our voice to our teammates very easily and without any Disturbance.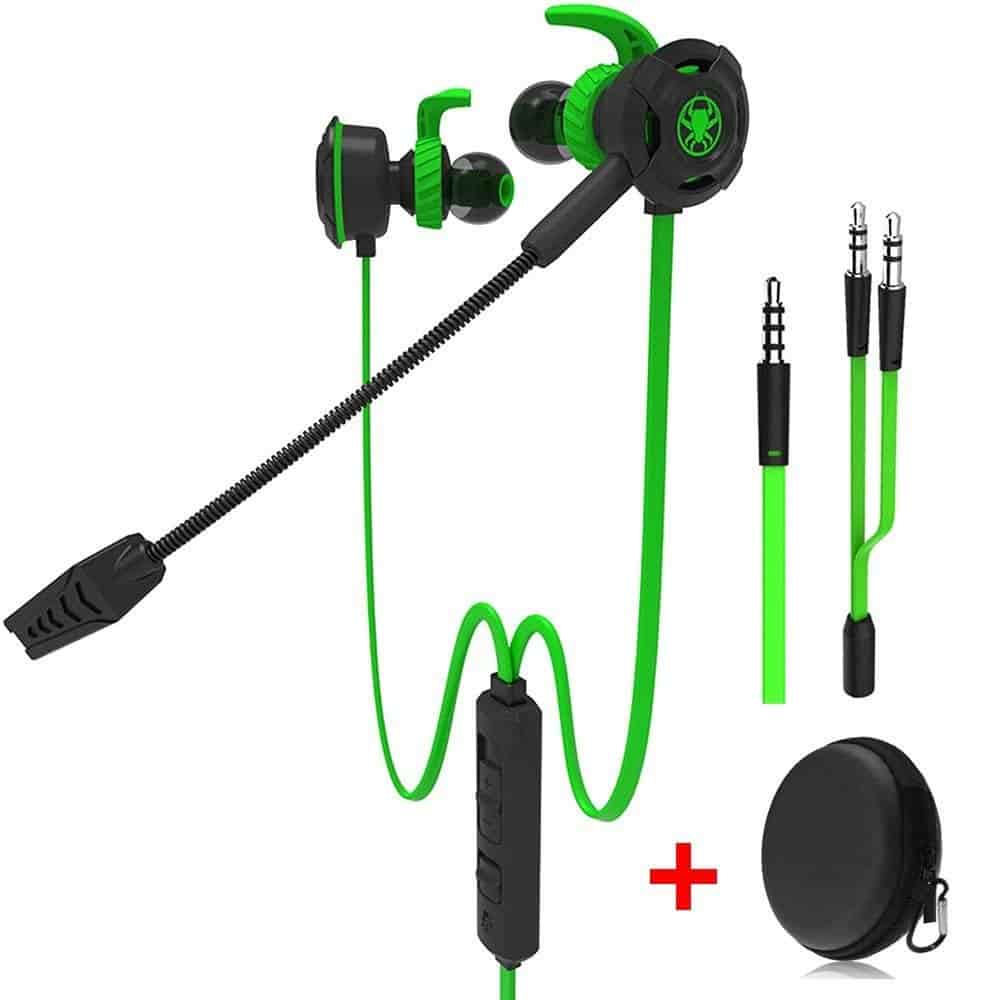 In the controller provided in the wire, we get the on-off button of the mic and also to increase and decrease the volume. With this, we get extra ear foam which is very soft. we can wear it for a long time without any pain. And according to PUBG, I would say that its sound effect is fine, which can make us average gaming. If you want to use it on PC then you can use it by the extended cable that comes with it. We can manage the sound effects of the earphones through the software of our PC so that our Pubg gameplay can be improved. After all this, we will give it a rating, so the rating is 3.7 out of 5.
2. pTron Boom 2
This is an earphone, it is not a gaming series earphone, but according to the sound effect that you get to see here, you can use it to play PUBG game. In this earphone, we get a dual drive which makes the sound effect very good. Bass gets pretty well. Due to its good treble, our game is going to be very good. And its sound is quite loud which is very good for Pubg. In Pubg game, we need a more loud earphone to hear the sound of the arms of the enemy's feet.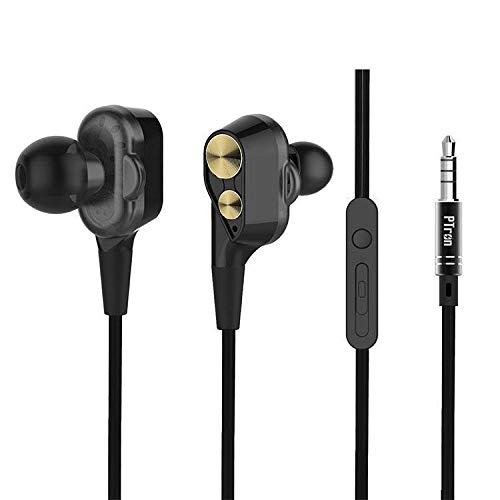 The earphone has a slightly larger size due to the dual drive. It also has an inbuilt mic which is of good quality. Here, if we talk about its build quality, then its build quality is average. Apart from this, we did not see any cons in this earphone. I am using this earphone myself, if you want to buy it for PUBG then you can buy it with eyes closed. So we talk about its rating, so we give it 4 out of 5. This earphone was given 4 out of 5 points because it has some minor drawbacks as its build quality.
1.pTron Boom3
The earphone gets louder and quite balanced sound and I think it is a tremendous earphone for PUBG. In this earphone, we get dual drives and its size is a bit bigger but the sound of it is a big hit. In this earphone, we get a plastic body whose build quality is quite good. When we heard the music on this earphone, it was a great experience.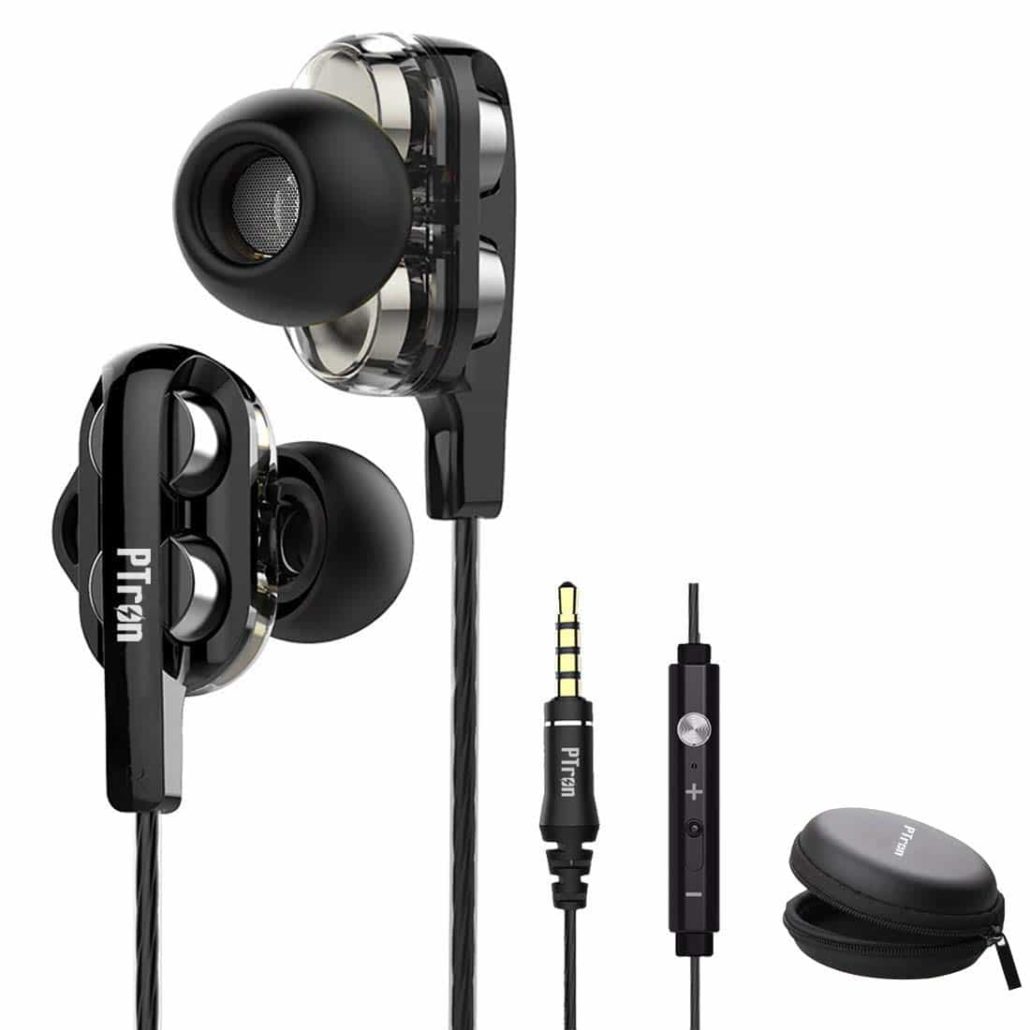 This earphone has an in-remote volume controller so that we can make more or less voice. If you want to play any other game on this earphone then, of course, you can play. Those who like bass a lot, then this earphone has an average bass. But this earphone which helps in finding enemies in our Pubg game is not able to make any other earphone. We will rate this earphone 4.7 out of 5. After all these, you will be able to decide very easily which earphone you want to use to play the PUBG game.
Best Earphones For PUBG Conclusion
So these are some of the best earphones for gaming. Talking about PUBG, you can definitely use these earphones for PUBG as you will get clear sounds for fires, grenades and especially footsteps which is an important thing to consider in a battlefield.
If you have any other suggestions, feel free to let us know.
Our Recommendations:-