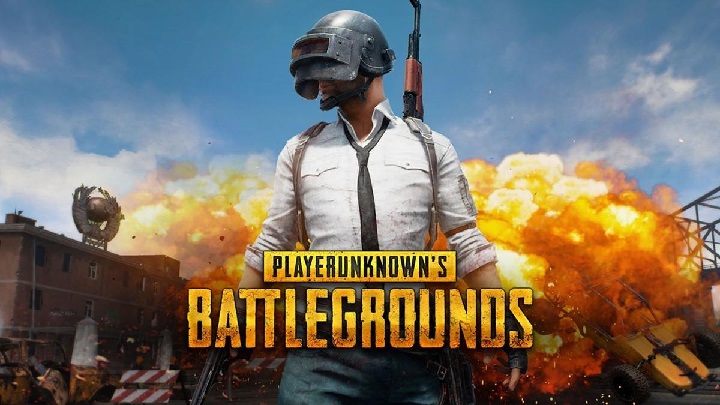 About:
Released in the year 2017, PlayerUnkown's BattleGround or better known as PUBG, has held its own as one of the most popular online shooting games in its time. Bringing a great twist in online competitive gaming by centering around a battle royal system, it has made its mark in PC, Console and even Mobile gaming
As one of the most popular games on Steam, PUBG had over 527 thousand peak concurrent players in the last recorded month, April 2022. The highest number of concurrent players was recorded in January 2018 at 3.24 million.
Although being fun and a great time passer, it sometimes, fails to do justice to those with less equipped platforms, with lagging and frame dropping a constant issue.
In this article, we will be discussing tips and fixes that will most likely solve your problem which will in turn help you focus on your game and be a better player!
General FIXES:
There are many causes for such issues and thus there are multiple solutions.
You can try:
Limiting Background Access. Some applications and software run in the background for different purposes and are constantly eating your RAM and Internet. In most cases, there is no need for them to run in the background and you can stop their access by going into settings>apps (For Mobile) and Control Panel>Task Manager (For PC).
Make It a Priority. While playing the game, make sure you are not doing anything else on the platform as multitasking puts a lot of load on the memory and will reduce performance. Clear away and close all apps and software before running the game.
Reduce The Graphics. If you want a better gameplay, you must sacrifice graphics. Reduce the graphics to lowest and that should help with stuttering.
Reinstall The Game. After some time, the game starts to build up cache and unneeded resources that can take a toll on your device and simply clearing them might not be enough. Install the game from scratch for better performance.
With that said, if you don't want to sacrifice anything or have to go through the hassle of reinstalling, there is an awesome solution that will help you get max fps and game quality with nothing but a few clicks!
PUBG Game Booster:
I know how frustrating it can be to not be able to play properly because of network or optimization problems, which almost made me quit online gaming and unfortunately, there are no general methods to solve ping issues but does that means there are no ways at all? Absolutely not!
There are though many Gameboosters available all over the internet, It is hard to find one that delivers on its promises and that actually works. Lucky for you, I, as a user myself, can recommend the Best PUBG Game Booster around that can hook you up with exclusive servers and fix your ping issues! I've never had any ping related issues since I started using this and you won't either!
LAGOFAST – The Best Gamebooster For PUBG
Let me tell you how LagoFast is the best choice for solving high ping and low fps issues.
It runs on the LFP data transfer protocol and owns exclusive routes to the servers of many games, the routes are well optimized and traffic friendly so the data exchange between your device and the game servers goes smoother than ever! There are no data packet losses and thus you get a stable ping which doesn't disrupt your gameplay. The Boost option provided, can optimize and boost the fps of your game with just a single click!
KEY FEATURES:
While others use older protocols, LagoFast uses a completely unique LFP protocol that is quickly gaining recognition for its fast and smooth data transfer rate.
With the use of smart routing it is made sure that every individual is connected with the optimal node and precise boosting focuses only on your game.
Dedicated FPS Booster.
LagoFast uses routes from around the globe made available exclusively for its users, there server network covering over 60 countries!
As of now, LagoFast supports over a thousand games on the internet and YES! It supports PUBG as well, with a decent number of options that can most definitely solve your problem!
How To Set Up:
First off, download and install LagoFast. you can download and register for LagoFast through their Official Website.
Search for the game (PUBG) through the search bar and select the appearing result.
Select the region.
Start the game and enjoy! Its that simple!
For FPS, select FPS Boost option from the menu.
Play with the given option according to your needs and enjoy a stutter free game!
What's Great About LagoFast?
Few clicks, easy to understand and easy to handle interface helps with your queries without wasting your time.
A very focused support system that will guide you through different problems and help you fix them without giving you unnecessary and irrelevant information.
Even with competitors like WTFast and Exitlag, it still manages to stay the best in the business because of its efficient and fast user handling.
While others apply the same settings for every game, LagoFast optimizes each game differently and most efficiently.
Try It out! and I promise, you will not regret or be needing anything else for your lag and high ping issues. Trusted by millions of player around the world and providing excellent services LagoFast is THE BEST choice for every gamer looking for a smooth gameplay.
Conclusion:
All in all, you should try the methods discussed above and if that doesn't solve your problem or is just simply not convenient enough, you should work with LagoFast and enjoy your gameplay!